Advocate & Solicitor | Partner
DATO' MOHAMMED RHIZA GHAZI
Dato' Rhiza has over 20 years' experience in handling various legal matters and is experienced in advising on legal risk management as well as the full spectrum of dispute resolution and litigation mechanisms. Prior to joining the Firm, he began his legal career at Messrs. Skrine and subsequently practiced as Messrs. Rhiza & Richard. He was attached to the dispute resolution division in both the said firms.
His field of expertise includes negotiations as well as mediation, having been trained by the Harvard Negotiation Institute at Harvard Law School (HLS). His credentials include being a Mediator on the panel of the Asian International Arbitration Centre (AIAC) and an Associate Mediator of the Singapore Mediation Centre (SMC). He was previously active as a Court Appointed Volunteer Mediator at the Singapore Subordinate Courts.
He has also represented various Malaysian Government Linked Companies, Multinational companies, public listed and private companies in various litigation involving breach of contracts, breach of fiduciary duties, probate, employment disputes and cross-border transactions.
QUALIFICATION
Bachelor of Laws (Hons) Aberystwyth University, Wales, UK
Postgraduate Diploma in Syariah Law & Practice (DSLP), IIUM
MBA from ESSEC Business School France & Mannheim Business School Germany
Advocate & Solicitor High Court of Malaya (2000)
OTHER QUALIFICATION & PROFESSIONAL AFFILIATION
Mediator – Asian International Arbitration Centre (AIAC)
Associate Mediator – Singapore Mediation Centre (SMC)
Deputy President and Head of the Disciplinary & Regulatory Commission - Motorsports Association of Malaysia (MAM)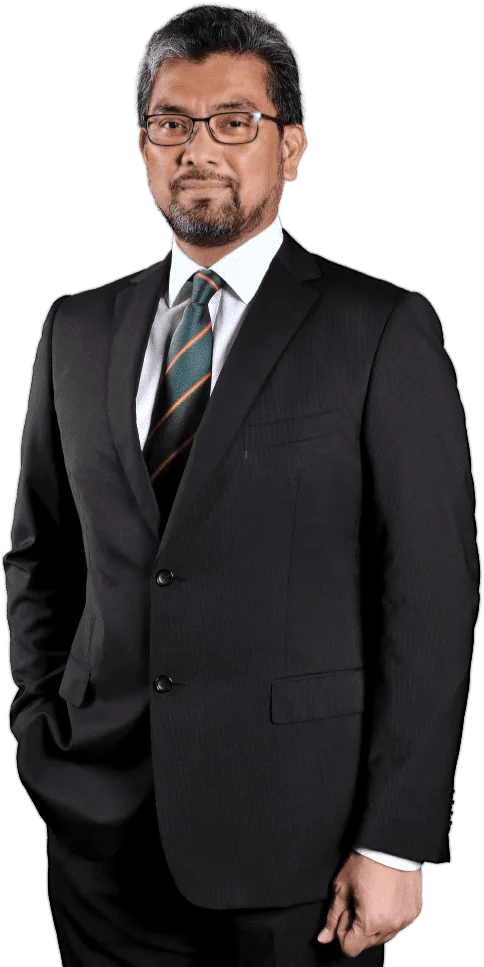 Location: Kuala Lumpur, Malaysia Johor Bahru, Malaysia

Languages: Malay, English